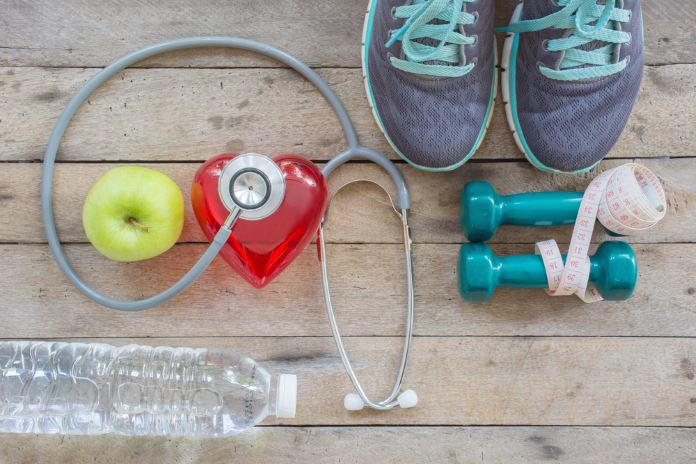 The average person will walk 150,000 miles in their lifetime. That's the equivalent of walking around the earth six times. So, an important question becomes: When is the last time you thought about proper footwear and the health of your feet as the key to your overall physical and mental health?
Proper Footwear And Your Health
It may seem like a strange question but think about what your life would be like if you could only walk or stand for short periods of time without pain. Limited mobility would affect your independence by impeding your physical activities and curtailing your social life. Unfortunately, it happens every day. We are constantly bombarded with messages about our blood pressure, cholesterol levels, the importance of a healthy diet and even how to feed our brains to ward off dementia, but we rarely get messages about foot health. The foot is a biomedical marvel with 26 bones and 33 joints, working together to provide balance, stability, and locomotion. Today, start thinking about the shoes that you wear as shock absorbers, much like the shocks on your car.
Footwear is your first line of defense against the wear and tear of an active lifelong lifestyle. Proper footwear provides not only protection, but helps you maintain your balance and posture and prevent falls. They also help prevent conditions such as bunions, plantar fasciitis and calluses. A good pair of shoes or sneakers helps reduce the impact of your step, which is 1.5 times your body weight if you are walking and 7.9 times your body weight if you are running.
What Does Proper Footwear Feel Like?
That depends on what you are doing. Footwear has come a long way over the last twenty years. You can now buy shoes tailored to specific activities such as running, walking or tennis. The rule of thumb is that if you are doing the same kind of exercise three times a week, then buy the shoe for that exercise. A great shoe will fit you properly and be comfortable to wear. It will have good arch support and leave enough room for you to move your toes. The rule of thumb here is to bend the shoe to make sure that it is not too flexible, because that indicates a lack of support. You should also never buy a pair of shoes that feel uncomfortable in the store. The old wives' tale that you "can break them in" has led to much misery and unworn shoes!
Orthotics And Arch Support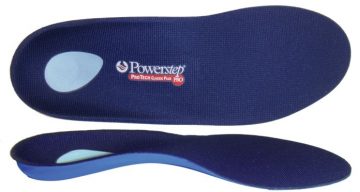 If you have fallen arches, high arches or plantar fasciitis, you should be fitted for orthotics by a physician. The consensus for orthotics is that if you have constant foot, hip or knee pain, custom orthotics may be necessary. If orthotics are not available to you, try a podiatry approved insert like Powersteps as a good alternative. With or without orthotics, it's important to replace old shoes every four to five months. Check the midsole of the shoe because it shows damage sooner than the bottom tread.
Even if you're not an athlete it's important to make sure that you make proper footwear a part of your wardrobe. Invest in good quality shoes, there are many styles, aside from athletic shoes, on the market today. Form has in fact caught up with function. It used to be rare to be able to find built in arch support in dress or casual shoes. However that is an option now in many brands of shoes. It's helpful to stick with brands that you know work for you.
This article is part of the Discussion Series on Running Injuries. Please feel free to Contact Us with any questions or you can Make An Appointment to see Dr. Caruso.