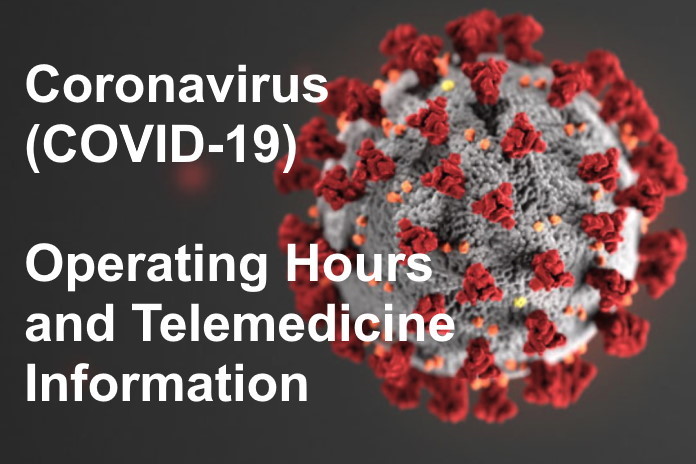 Caruso Foot & Ankle is open during the current COVID-19 pandemic. However, we are operating on a limited schedule only. We are working to ensure proper precautions, protocols, and resources are in place to provide safe care to those who need it.
If you believe you may have been exposed to COVID-19, or have symptoms that may indicate exposure, please CONTACT US before seeking care in person.
Our current office hours are:
Monday: 9:00 AM – 4:30 PM
Tuesday: 1:15 PM – 7:30 PM
Wednesday: 9:00 AM – 4:30 PM
All other days are currently for emergencies only. If you have a critical emergency call 911 immediately. For after hours, non-life threatening emergencies please call 732-366-9866 and follow the prompts to be connected to the doctor.
Telemedicine Remote Care
We are now offering a computer and smartphone based video conferencing alternative to in person visits. Through a HIPAA secure online platform called Doxy.me, you can connect directly with Dr. Caruso from the safety and comfort of your home. Appointments are required, and insurances do cover it. You can view the video below for more information.