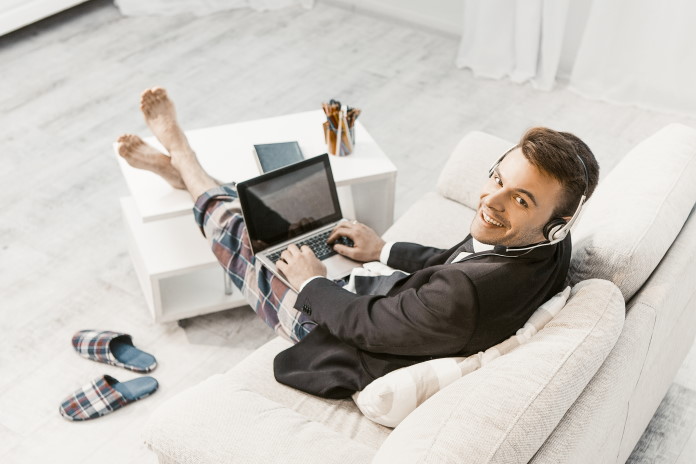 Quarantine can be very bad for your feet, and COVID related foot problems have certainly increased this past year. Much has been made about the casual comfort and convenience of working from home during the COVID quarantine. People are Zoom ready with a nice shirt or blouse on the top, sweatpants on the bottom, and no need for shoes whatsoever. It's great to have such a relaxed wardrobe and no dry-cleaning bills. We've paid so much attention to protecting ourselves from the virus. But we may be overlooking a very important foundational part of our bodies – our feet.
Nobody's Wearing Arch Supports
We are spending so much time indoors that we have ditched our shoes for extended periods of time during quarantine. Flimsy slippers, flat flip flops, or walking barefoot all the time provide zero support for our feet or the rest of our body. This can lead to some pretty severe foot problems like tendinitis and plantar fasciitis. Without supportive shoes, ligaments stretch out, arches begin to fall, and even putting on regular shoes can be painful. The evidence is in how much the pandemic has shifted our shoe buying habits. Sales of shoes were down 70 percent from March through May of last year, according to NPD, a national market-research firm.
Going barefoot is the worst thing you can do. It puts increased stress on the ligaments, tendons, and around the ball of the foot, which should always be supported and cushioned from the impact of walking. People with high arches are also more prone to various foot conditions because there's extra pressure on the ball of the foot that supportive shoes help alleviate. Doctors are also seeing a lot of foot injuries from people going barefoot who can't even navigate their homes and fracture their toes from stubbing them up against furniture and corners.
Working Out Can Cause Foot Problems
Because fitness centers and recreational sports centers are closed, we must now work out at home. It's never a good idea to work out without the proper footwear, but experts are seeing this more and more. People are running and walking outside without the correct shoes, and because they have been barefoot or in slippers for long periods of time, when they try to do something rigorous with their feet, it leads to injury and chronic foot conditions.
Flintstone Feet
"Flintstone Feet" is the new term for how coronavirus lockdown is destroying our feet. It refers to the stone-age cartoon about a prehistoric family living before shoes are invented. If you've never seen the cartoon, here's a hint, the characters have flat, huge, wide feet that they even use to power their cars! We don't recommend that.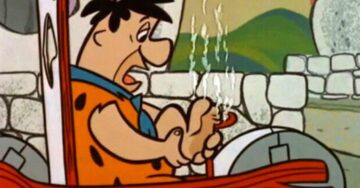 What we do recommend is being aware of your feet and how shoes affect them. Here are some tips to make sure you don't get Flintstone Feet:
Be aware of the importance of supporting your feet. If you don't, gravity can take hold and cause problems
Wear a supportive shoe, even at home. Don't go barefoot or wear flip-flops that do not have arch support.
Get the right shoe for whatever exercise you choose – running, walking, tennis. They all have different levels of support.
Make sure you change your exercise routine to minimize overuse injuries.
Get treatment immediately if you injure yourself. Do not overwork a foot injury.
Gaining weight in lockdown is a real issue. If you gain a significant amount of weight, your shoes may not fit properly.
Once we are given the all clear to get back to work, there shouldn't be any major adjustments to your footwear. It's important to take your time. Get used to wearing regular shoes by doing it slowly and switching it up throughout the week or even daily. If you have any questions please feel free to Contact Us for more information. You can also Schedule an Appointment to see Dr. Caruso if you are experiencing any of the above COVID related foot problems.