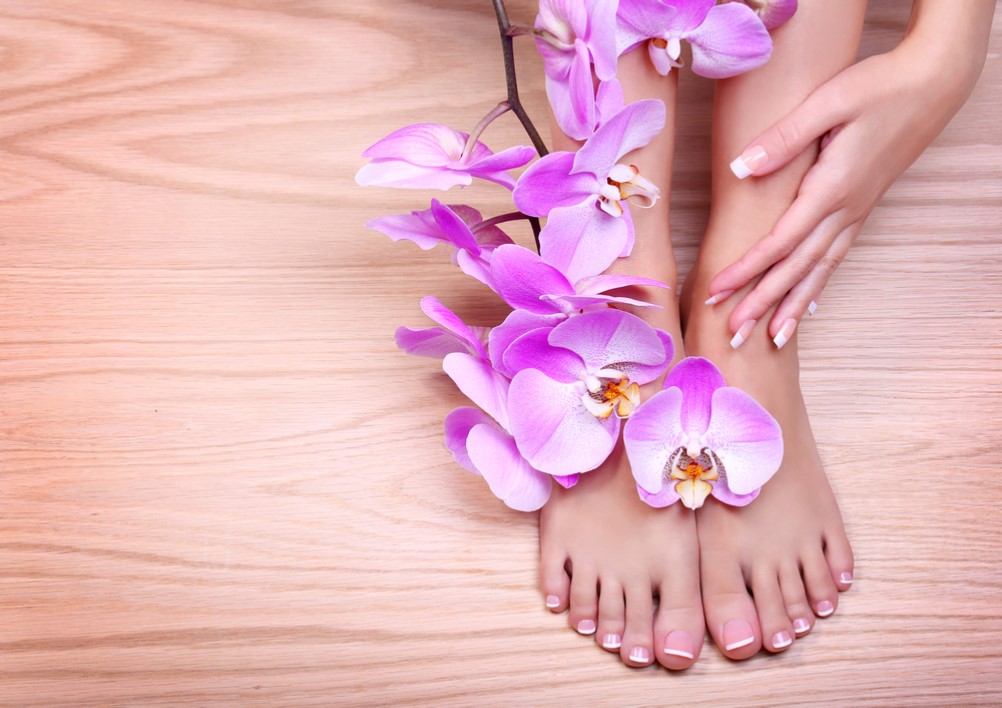 Laser treatment for the removal of toenail fungus
Do you have thickened, discolored, ugly toenails that you are afraid to show in public places?  Caruso Foot & Ankle is pleased to offer an effective non-invasive treatment for toenail fungus.  It will help restore the appearance of your toenails by the time open-toe sandal season starts.
What is involved with laser treatment for toenail fungus?
First, Dr. Caruso will evaluate your toenails in the office to confirm that the issue is indeed fungus. Once confirmed, the procedure is simple. The Nexus laser treats toenail fungus by shining laser light onto the toenail which penetrates the nail, destroying the fungus embedded in and under the nail plate. The laser has no effect on skin or healthy tissue and is painless. The treatment takes only 1-2 minutes per nail.
How long before you see results?
After the treatment, your nail will grow out and the thick, discolored portion can be clipped off leaving behind clean, healthy nails. Depending on the severity of the infection it could take anywhere from a few months to a year to completely grow out and remove any trace of fungus.
  Pre Laser        |        5 Months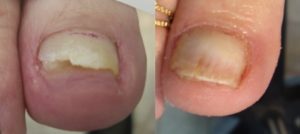 How safe and effective is laser treatment for toenail fungus?
In clinical studies, there have been no adverse reactions, injuries, disabilities or known side effects with laser treatment. Clinical studies reveal that 88% of treated patients show significant nail improvement with only one laser treatment. You will want to take preventative measures to make sure it does not get re-infected, such as using a topical anti-fungal treatment and anti-microbial shoe spray.
More information or to schedule an appointment.
Please contact us here for more information on laser toenail fungus treatment or to see Dr. Caruso you can schedule an appointment here.